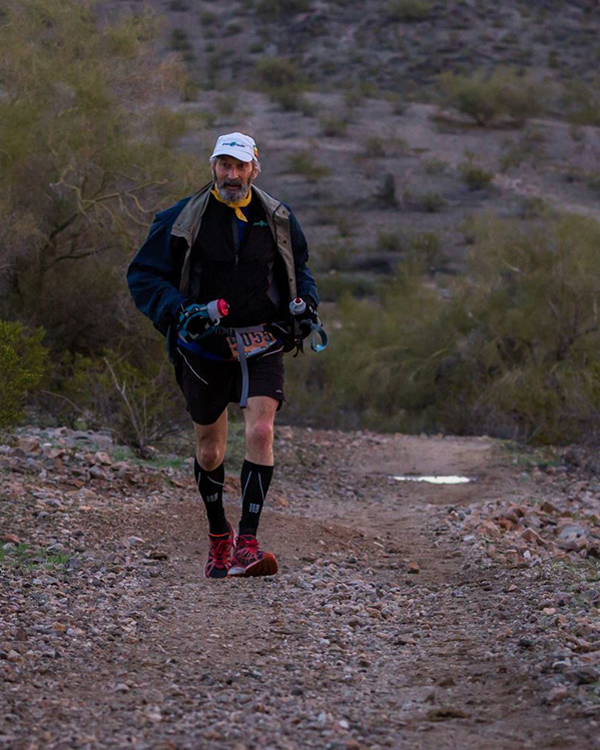 At Coldwater Rumble 100 miler Goodyear,AZ Jan 20,2017
Moe's 140th ultra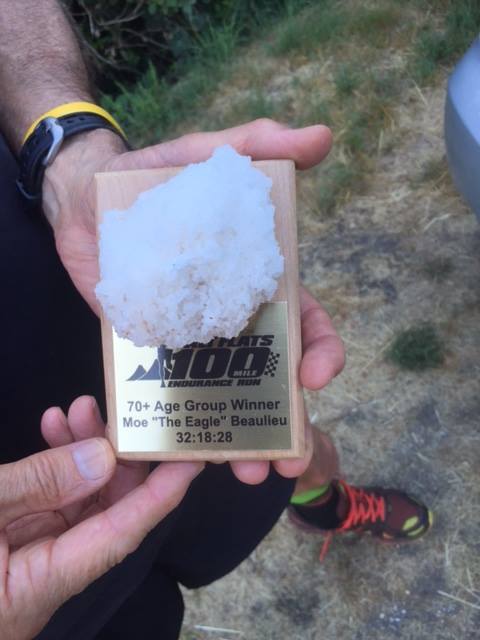 Salt Flats, Utah 100 miler April 2015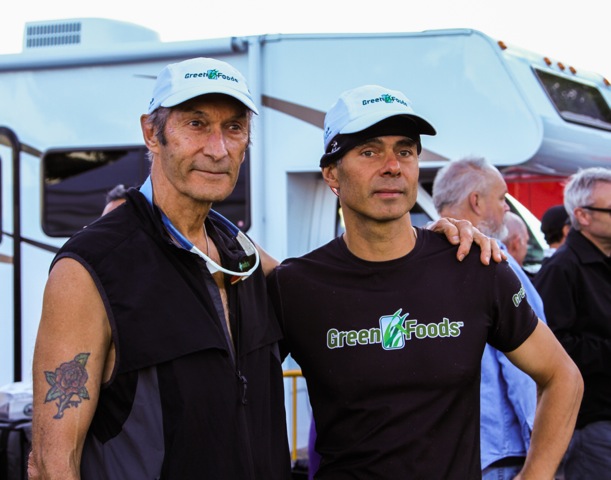 Moe with his Son Logan at his 70th Birthday run
Lost Soul 100km Sept 5, 2014



Javelina 100 miler 29:33 Nov 2, 2014



Eagle still flying after 125 Ultras!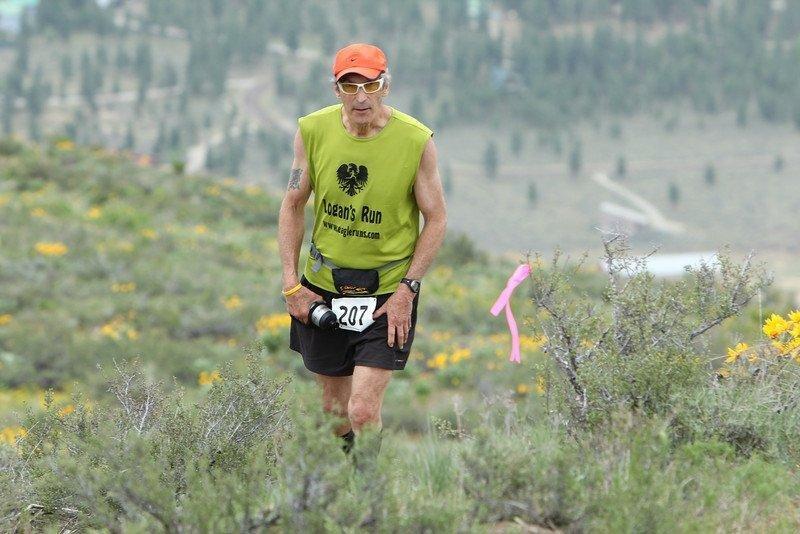 Sun Mountain 50 km,Winthrop,WA May 2012
By Travis Paterson - Victoria News
Published: August 13, 2013 5:00 PM
Moe "The Eagle" Beaulieu points to his smart-phone sized belt buckle holding up a pair of high-tech trekking pants. It's kind of an odd combo, as the style of the buckle is traditionally found mounted on the jeans of a Texas cowboy. Yet it makes perfect sense. "I got this from a 100-mile run in Virginia 19 years ago," he said.
Beaulieu is also wearing a hat, vest and athletic shirt, all displaying the logo of his vegan food sponsor, Green Foods. But it's the buckle, or buckling, I learn, that is one of the most coveted ultra-marathon awards.
Read the full Victoria News story.
---
Recently published by Steve King and Dan Cumming, with a chapter in it by Moe The Eagle.

Twenty-six runners ranging in age from 46 to 76 share their secrets, motivations and experiences in the fields of running. All are active runners and many presently hold world age-class records. Some have held world records and have achieved world level performances at the Olympics, Commonwealth and European games. But, Running in the Zone isnít about super achievement, it is about getting the most out the running experience regardless of age or even ability.

RUNNING IN THE ZONE

---